From now on, every week or a few days i will post something cool and new to noobs are not so familiar with computer and the awesome hacks and fun stuff you can do with it!
Creating The Matrix
Well we all know what the matrix is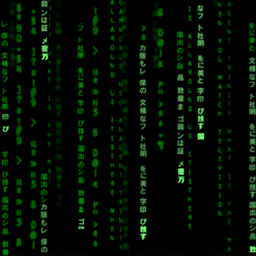 But i created one using dos on windows, works on any windows. It is similar and looks the same but not exactly...
Step 1) Open notepad
Step 2) copy and paste the following codes into notepad
Code:

cd C:/
cls
color 2
@echo off
:random
echo %random% %random% %random%%random% %random% %random% %random% %random% %random% %random% %random%
goto random

Step 3) Click on file - Save as
Step 4) type in matrix.bat <-note the end is .bat and not a image like .jpg
Step 5) below the file name click the little arrow and click on it and select all files
Step 6) click save(note to save it somewhere which it can be easily accessed IE desktop) then close notepad, it will prompt you to save it, click no.
Step 7) Go to where you saved the file and double click on it to run it!
Quote :

What is actually happening here? Basically the system is printing out a bunch of random numbers and since there is no pause in the system it does it so fast that you can't see it with the naked eye.
_________________
Quote :




'The life of the wife is ended by the knife'